TAKING CARE OF PATIENT NEEDS IN THE NORDICS
INNOVATIVE THERAPIES FOR PATIENTS WORLDWIDE
We are a global leader in iron deficiency and iron deficiency anaemia therapies, with a history dating back to 1872, when pharmacist Caspar Friedrich Hausmann opened a pharmacy in St. Gallen, Switzerland.
We put patients at the centre of everything we do. By working closely with physicians, patients and patients advocacy groups, we address unmet medical needs where few or no therapy options currently exist, through in-licensed partnerships and in-house developments.
About us
OUR THERAPY AREAS
Building on our history in Iron Deficiency, we have used our expertise in R&D, in-licensing, manufacturing, regulatory affairs and commercialization to expand into the complementary fields of Nephrology and Cardio-Renal therapies.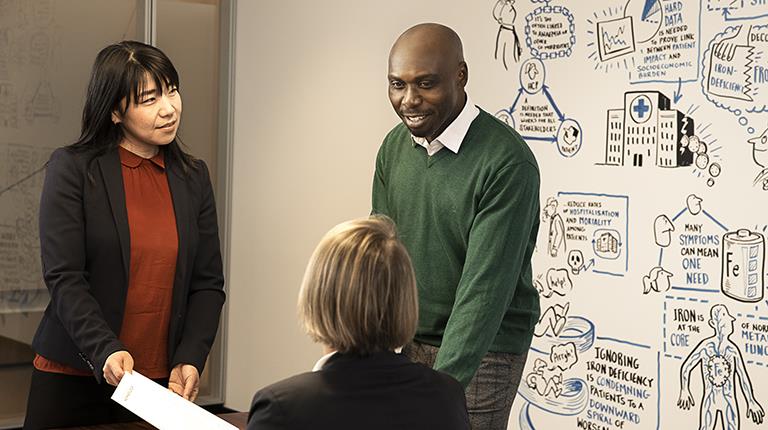 WORK WITH US
Together we are making a difference: finding new solutions, delivering high-quality products, driving scientific excellence and helping people around the world lead better, healthier lives.
View career oppurtunities